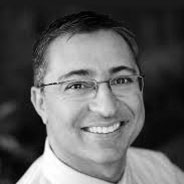 Executive Chairman
Brief info
Boasting a large portfolio of corporate leadership, Dr. Walter Heidary brings a wealth of knowledge and experience to the BRED team. A serial entrepreneur, he has founded successful enterprises in the education, health care, marketing and real estate sectors, making Dr. Heidary extraordinarily well versed. He believes that innovation is vital to the development and advancement of business ventures, and adds this characteristic to the BRED team.
Dr. Heidary is a dentist by trade, with a Bachelors of Applied Science from Western University, and a Doctorate of Dental Surgery from the University of Missouri-Kansas City. Dr. Heidary's original practice was successfully started, built and sold. Currently, he owns Drs. Heidary and Ghoreshi Dental Group and has plans for Canada wide expansion.
Child Ventures, Canada's most respected chain of early childhood educations centres, was built by Dr. Heidary from the ground up after being founded in 1999. Currently, Child Ventures has six locations across Ontario. In 2017, Child Ventures won a Business Excellence Award recognizing the consistent improvement of the business through its performance. Dr. Heidary is spanning the success of Child Ventures Canada wide, with plans for rapid expansion across the country.
Dr. Heidary believes in healthy corporate culture. With that in mind he founded Heidary Health, a company dedicated to improving corporate wellness. Offering biomedical screening, wellness surveys and executive medicals, his mission is to improve the health and wellness of organizations all over the world.
Dr. Heidary has seen tremendous success in his personal investment portfolio, and will help lead BRED through a period of financial growth. He is an entrepreneurial leader, personally invested in the companies he is involved with and has shown he possesses the knowledge on how to build a successful company with a solid foundation.
Dr. Heidary's vast leadership and business development experience is a welcomed addition to BRED, as he helps to maneuver the growth of the company in the evolving real estate space.